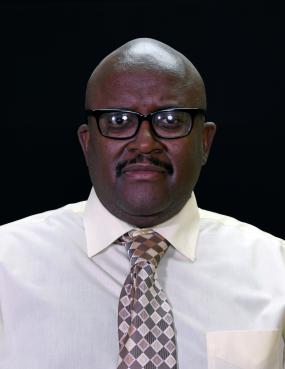 Jasen Penn is confirmed as Director of Disaster Management
Mr Jasen Penn has been confirmed as Director in the Department of Disaster Management, having served since January 2021.
Acting Governor David Archer, Jr. said Mr. Penn's confirmation is effective retroactive to January 1, 2022. He also praised Mr. Penn for his hard work as director so far. , and his commitment to ministry over the past 23 years.
Mr. Archer said: "I am delighted and delighted to see Mr. Penn confirmed in this role after the strides he has already made to improve his skills in this important area and as he continues to advance the program of disaster management in the territory. I have no doubt that the Department of Disaster Management team, as well as the people of the Virgin Islands, will benefit immensely from Mr. Penn's presence as head of the department.
Mr. Penn expressed his gratitude for being given the opportunity to serve as director.
"I am humbled by this opportunity and will continue to serve the people of the Virgin Islands by coordinating the efforts necessary to ensure that we are able to maintain and further improve the Virgin Islands' comprehensive, internationally accredited disaster management program. internationally," he said.
The director also congratulated his team from the Department of Disaster Management.
"I am grateful for the trust placed in me and grateful to my team for the support they continue to provide," Mr. Penn added.
As Director of Disaster Management, Mr. Penn is responsible for the overall management of disasters in accordance with the provisions of the Disaster Management Act and the National Disaster Management Plan, by planning, organizing, directing, controlling and coordinating the work and supervising the staff of the Disaster Management Department.
Mr. Penn holds a Masters Certificate in Public Investment and Development Project Management from Laval University, Canada and a Bachelor of Science in Network and Communications Management from Devry University , in Atlanta. He also holds a Level 7 Executive Diploma in Management from the Chartered Management Institute, UK.
Previously, he held several positions in the Department of Disaster Management, starting as a Technical Assistant in 1999. He then became an Emergency Communications Officer in 2003 and held this position for 14 years before being promoted to head of emergency communications in 2017. He then held the position of interim. Deputy Director from October 2020 before becoming Acting Director.
The Department of Disaster Management is committed to protecting lives and maintaining a resilient and sustainable economy and society by promoting holistic disaster management and climate change adaptation as a way of life.